Outdoor Fitness Options at the All New Hilton Ocala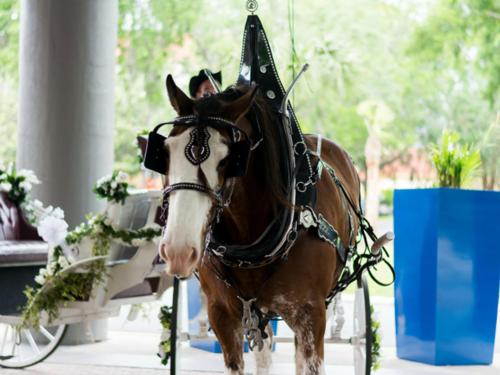 Our resident Clydesdale, Buddy, is a work horse - literally. He knows the benefits of pulling his carriage several days a week. When he doesn't get his work out, he doesn't seem quite as happy. Take advice from the expert on workouts!
Experience Buddy's Quarter Mile Fitness Trail at the Hilton Ocala hotel. Six stations specifically designed to encourage you to modify your fitness routine. Studies show that a adding variety to your routine will keep you motivated. Plus, a little fresh air and sunshine does the body good. Please see a member of our Front Desk Team for a bottle of crisp, cool water to keep you hydrated during your workout.