OCALA'S NEWEST FARM TO TABLE RESTAURANT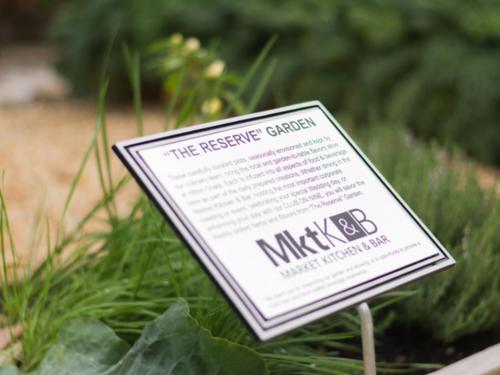 At Market Kitchen & Bar, our approach to food is simple. We support local, sustainable, natural, and organic practices whenever possible. By using fresh and locally sourced ingredients - including ones from our very own Chef's Garden, we take your favorite staple dishes and elevate them through a distinctive culinary approach.
Market Kitchen & Bar (MK&B) opens at 11 AM daily.
Lunch is served 11 AM - 4 PM and dinner is 4 -10 PM, 7 days a week
Drinks are available from 11 AM- midnight
Join us for weekly live music, hand-crafted cocktails and our all new farm-to-table menu! Happy Hour specials are available from 4-7 PM. Our live music events are open to the public and there is no cover charge.
At MK&B, we strive to provide our guests with remarkable farm-to-table experiences.
Please visit our website often and be sure to follow the Hilton Ocala on Facebook for special offers and our calendar of events!
Market Kitchen & Bar Menus